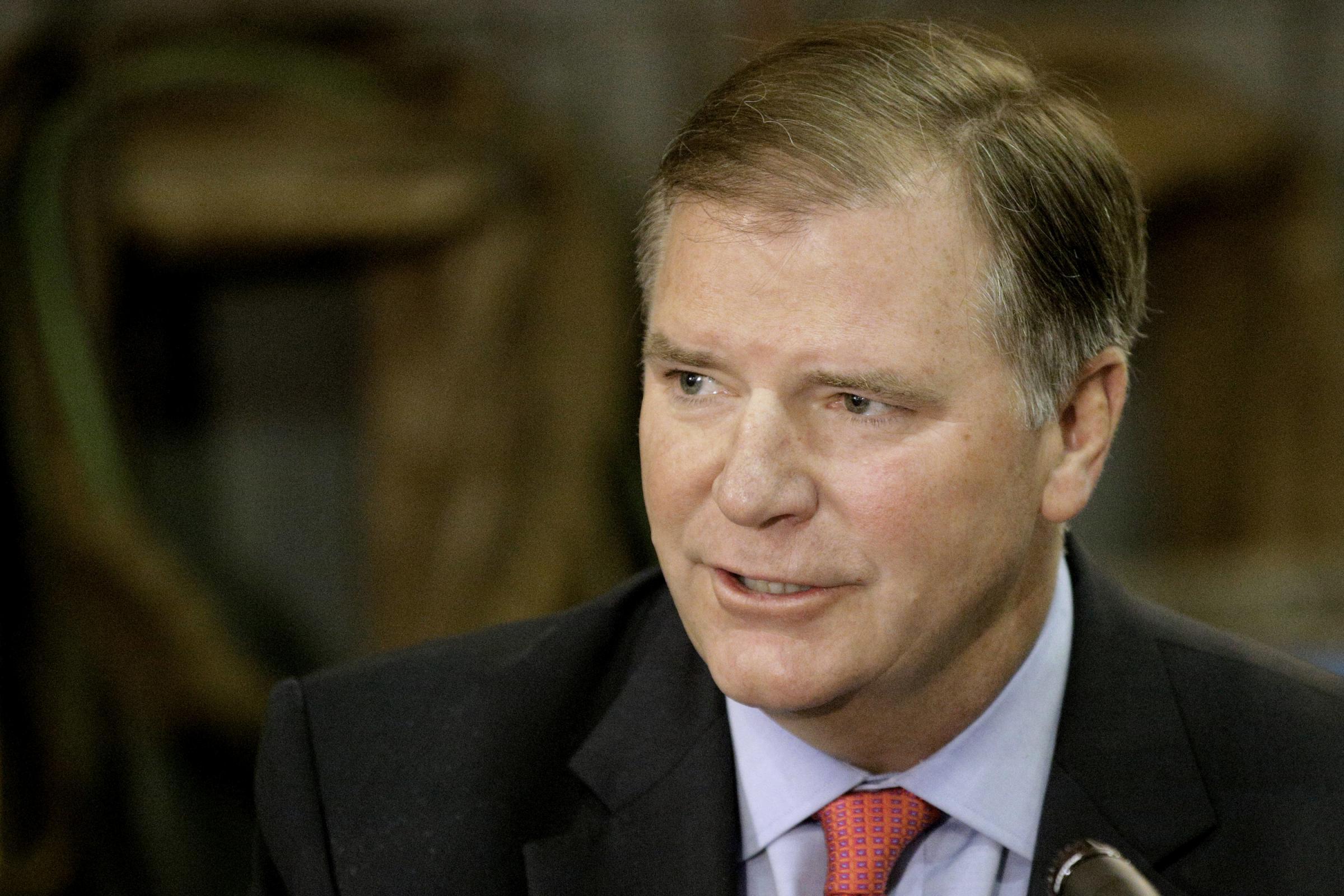 State Senate Minority Leader Sen. Bill Brady (R-Bloomington)
Former high-level aides to Republican Gov. Bruce Rauner have revealed that Senate Republican Leader Bill Brady (R-Bloomington) told the then governor he was right for signing HB 40 in September 2017, the law requiring Medicaid funding of abortions. At a separate meeting, Brady also recommended that the governor multiple gun sign control bills should they reach his desk.
"The conservative Bill Brady portrays himself to be in public, and with the Senate Republican caucus, is not who he is when he negotiates in private," one former aide, who asked to remain anonymous, told Prairie State Wire.
Brady's comments to Rauner on HB 40 at a political campaign meeting shocked Rauner staffers in earshot, another former aide said. Brady's private comments diverged greatly from the public comments he made on the abortion bill at the time of Rauner's signing.
"We all supported Bruce's core fight on corruption and taxes. But we were surprised that Brady unnecessarily made this announcement about the abortion issue. I never heard another Republican leader say something like this," the former aide said.
Brady voiced support for the gun control measures during a meeting with the former governor in the 2018 Spring session – Democrats had introduced the bills in the wake of the mass shooting in February 2018 at a Florida high school. Brady allegedly told Rauner that he should sign all those gun control measures should they reach his desk. Brady's comments occurred before any negotiations or amendments to the gun control measures even began, and before Republicans and the governor began working to change the bills.
Brady said that he was "an A-rated lawmaker with NRA," but that signing the bills was the "right move politically," an aide said recalling the conversation.
Late last year, Brady got into a back-and-forth with Sen. Jason Plummer (R-Edwardsville) over SB 2318, ethics legislation Plummer filed that forbids lawmakers from receiving any financial gain from the gaming industry.
Brady has an affiliation with Midwest Electronics Gaming, a company that places video gaming terminals. Brady has disclosed the association with Midwest, but not the amount his company, Brady Ventures, has earned from it.
Reports quoted Plummer as saying that Brady offered him a position on the newly created Joint Commission on Ethics and Lobbying Reform in exchange for withholding the bill. Brady denied ever having made that offer.
"Republican senators should be skeptical of how well Bill Brady represents their viewpoints, especially with new Democrat leadership," one of the former aides said. "News from 2019 revealed his gaming interests and the ethics disputes he's having within his caucus. It is clear that he is ethically compromised. In private, it's worse, as he drops the pretense of fighting for Republican ideas."
Brady spokesman Jason Gerwig did not immediately return a call for comment.